Loophole is a reverse proxy that enables you to expose your localhost to the internet. Some developers, especially Windows users, like running graphical applications.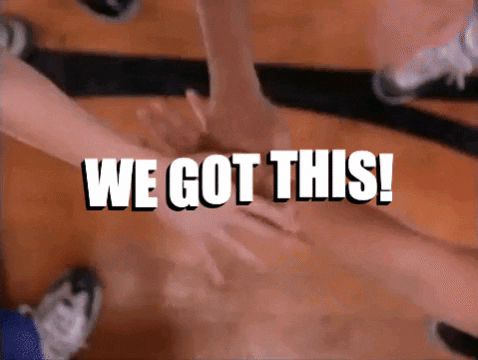 We have heard you!
Introducing Loophole Desktop, a simple and powerful GUI application to run developer-friendly tunnels. Loophole is making reaching the world easy and safe.
The new dashboard hosts all the features available in the CLI in a more user-friendly form. Let's get started in exploring basic features and getting acquainted with the usage.
First, go to the Download page and navigate to the Desktop section. Now choose your operating system and the auto-download should begin.
note
Currently, it is available starting from version 1.0.0-beta.13!
Getting Started​
On Linux or OSX you can unzip Loophole from a terminal with the following command:
$ 

unzip

 /path/to/loophole-desktop-

<

version

>

.zip



On Windows, just double click loophole-desktop-<version>.zip .
Run EXE​
Simply double click on it or run from the terminal:
Login Page​
Loophole was built with privacy and security in mind. Before we have a look at the features, let's log in. Click on Login button and follow the instructions on the screen.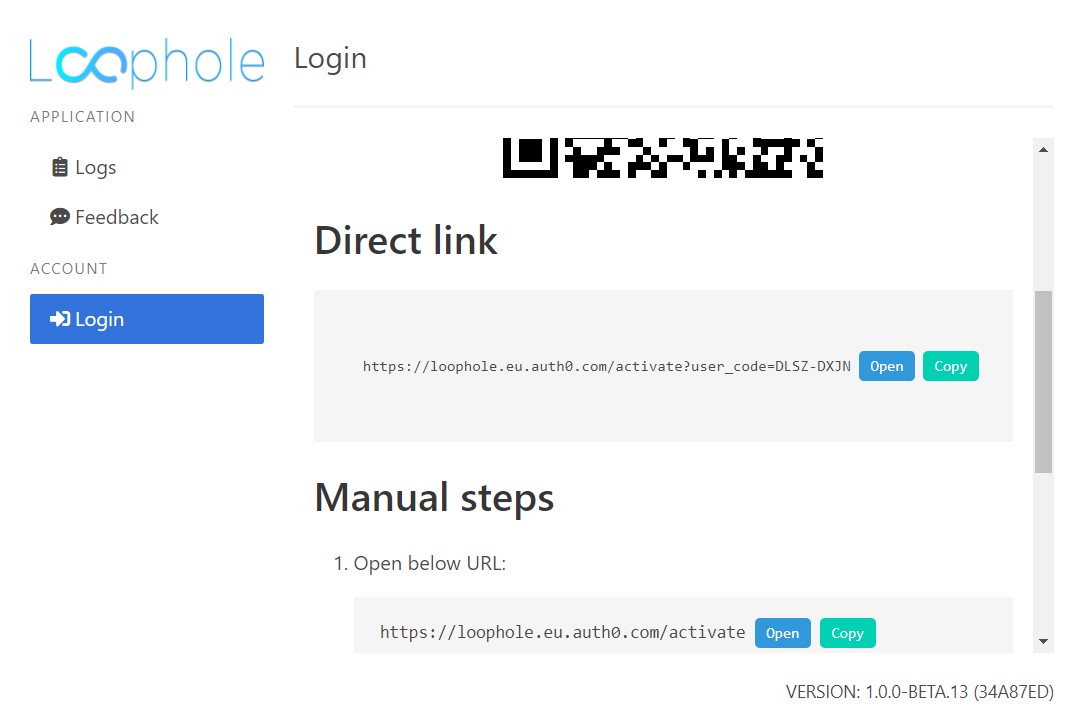 tip
If you face issues with Login, click Restart the process under the Login section. If the problem still persist, email at loophole@main.dev.
Tunnel startup​
Starting a tunnel has never been so easy. Simply, click the + button and fill in the host name, port, and click submit. You can alternatievly click on Create from the side bar menu.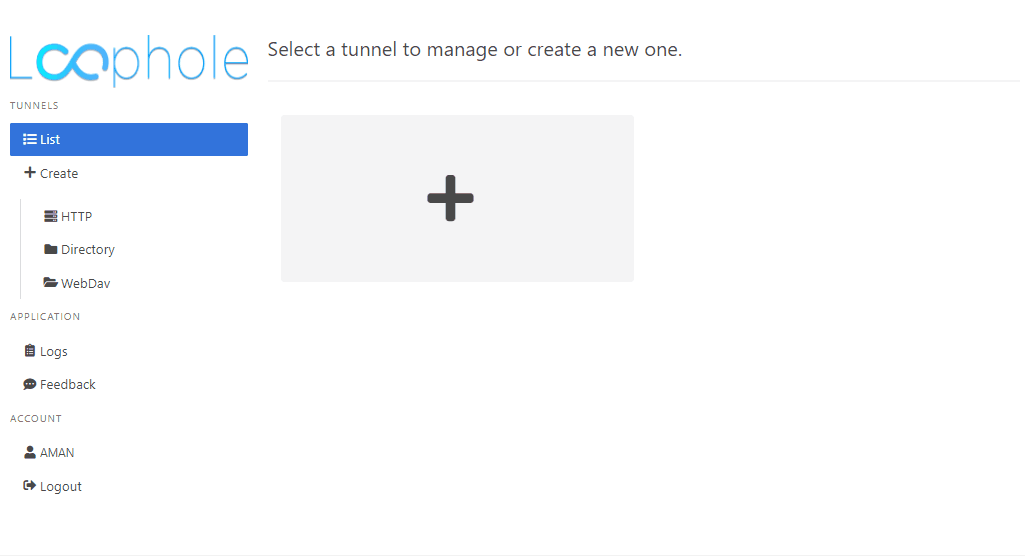 Customise your Tunnel​
Loophole lets you choose from the three options to customize your tunnel services.
a. Choose your custom hostname as:
<custom hostname>.loophole.site
b. Enable basic authentication to prohibit unauthorized access to your web app.
c. Disable the loophole proxy page to view the regular 502 error page.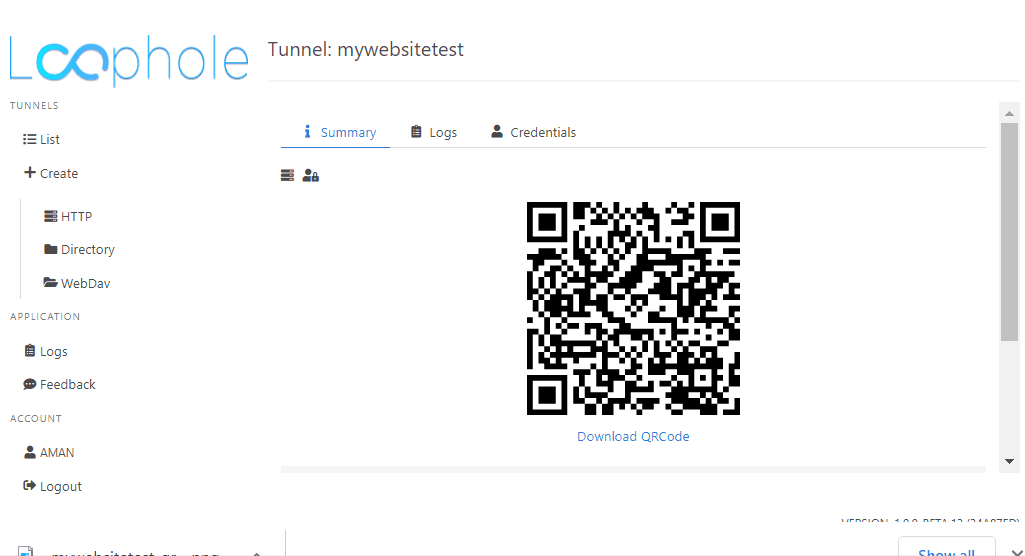 tip
Find all your active tunnels by clicking List from your side menu!
Dashboard Features​
Other services offered by Loophole GUI include
a. Sharing your directory with another user.
b. Webdav application.
To know more about these services, visit our Blogs!
Latest news from Loophole​
Your support will keep us motivated to keep building Loophole. If you want to request a special feature or wish to share your feedback about Loophole, feel free to fill out the google form or email us at loophole@main.dev.
Lastly, Loophole has pledged to never turn into a commerical business! To support our development, don't forget to buy us a coffee or a cookie. We are also open for some beers. Cheers!